Charger is a 3D action game where you play as a cyborg who's stranded on a hostile planet together with its droid companion. Fight to survive and find a way to get off of the planet! Charger has a focus on agile movement and abilities. The player could shoot, throw grenades and dash away from enemies doing an impact damage where the player dashed too. The player had robot companion that would do damage to surrounding enemies, do an area of effect attack, and clean up pools of acid that the enemies would leave behind them.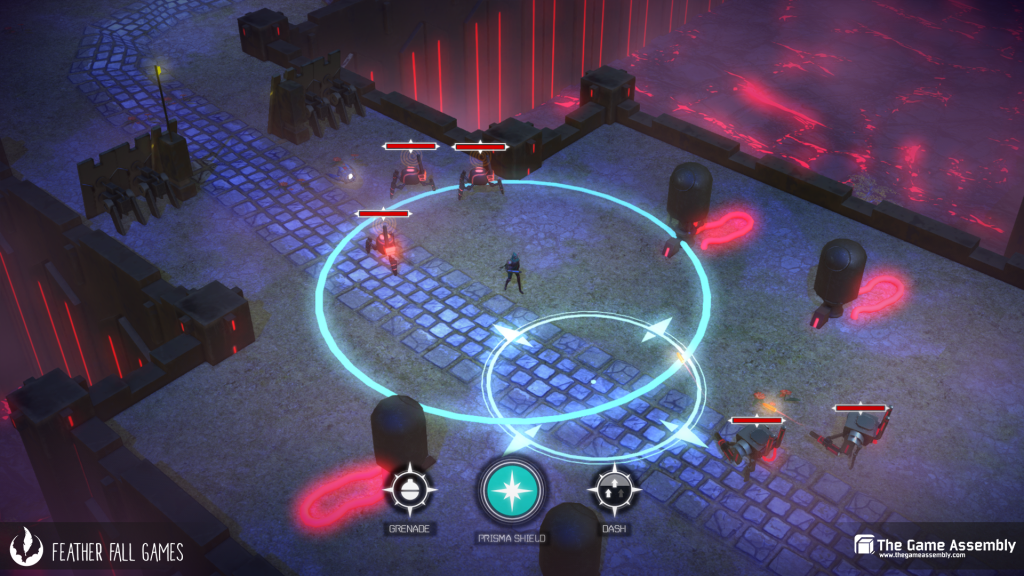 On our last project Kami we made a game for all ages. With Charger we wanted to do a game played by as many people as possible. With Charger we made a game that was a bit harder and challenging. A more mature game. With a focus on quick actions and fast reflexes.
As level designers, we were challenged with the fact that we had to share all the assets but still create three distinct levels. We handled this by gradually raise the number of industrial structures the further into the game we went. So the start of the game was mostly forest and vegetation and in the last level, there were no trees left as if the enemies had consumed and broken down nature for the industrial revolution they pushed for.